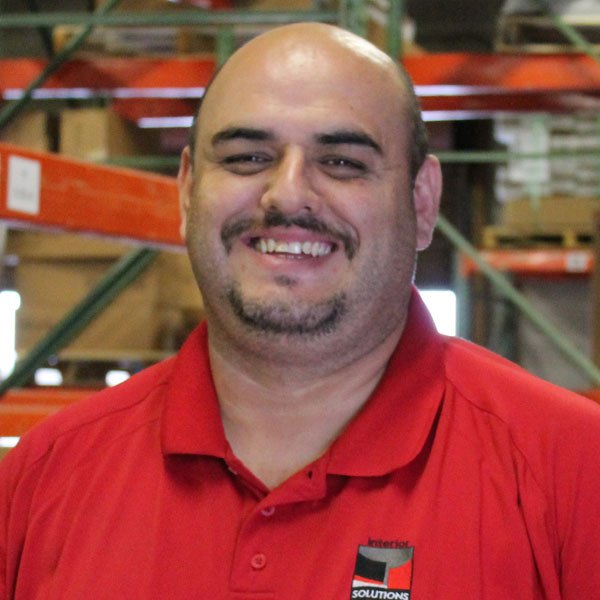 Humberto Acevedo
---
Field Services, UT
THE PROFESSIONAL
Responsible for installations and supervising the crews therein; resolves on-site issues with client-specific solutions.
With Interior Solutions since 2006.
THE PERSON
Berto is the poster boy of client obsession. He does everything right, all the time…which is super annoying to the rest of us who are actually human, but also extremely beneficial to business. He's what client-centered and solutions-focused looks like, and he's what thoughtful and warm-hearted feels like. We thank our lucky stars for him.
Way into rodeos and horses and whatever else that means.
Office joke = his hands could feed a family of four. And not, like, his industrious hands could cook up a dinner for four; like, there is enough meat on his hands (paws) to feast on. For days. It's fascinating.
COWORKER COMPLIMENT
"I enjoy working with Humberto not just because he takes pride in his job but also because he brings a can-do attitude to the job, a willingness to overcome any obstacle that presents itself. He brings with him many years of experience and a concern for the client to make sure that the client's needs are met to the best of his ability."
– Marty Beckett, Field Services