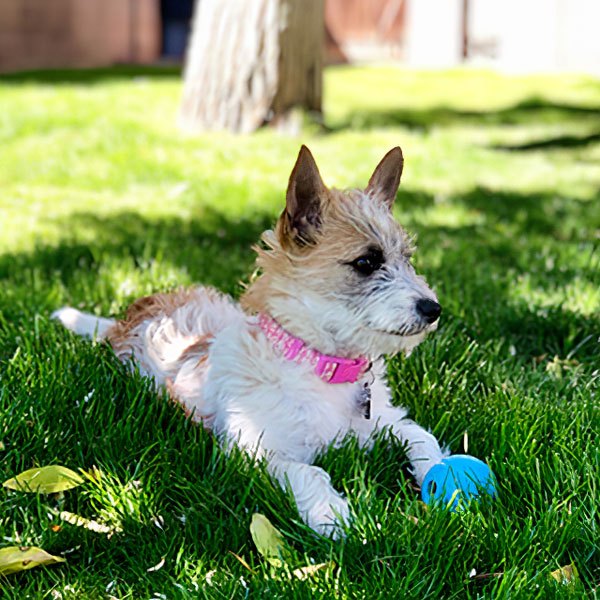 Maddie
---
Admini-stray-tion, AZ
THE PROFESSIONAL
Responsible for boosting office morale, looking extra cute, greeting all who will pet her.
With Interior Solutions since 2018.
THE PUPPY
She is a special one – found as an abandoned puppy, hiding in the pallets of the Phoenix warehouse, it took her four whole days to brave the big world and approach the public … now she can't get enough love and attention!
Found with so much matted fur from living the life of a stray, that she was appropriately named "Maddie."
Dubbed The Phoenix Office Dog, she spends her Fridays roaming the office, or snoozing quietly in a corner office. She now gets to live a posh life with her three adopted fur siblings, and adopted father, Peter.
PURPOSE STATEMENT
Live the life I was meant to live!