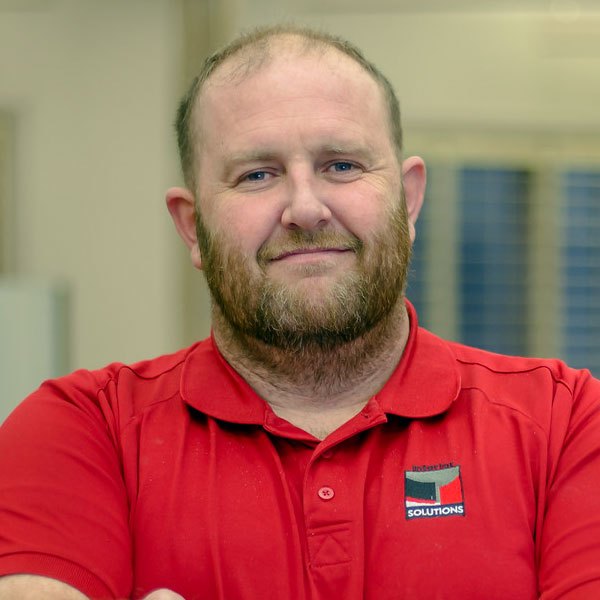 Marty Beckett
---

Field Services Project Manager, UT
THE PROFESSIONAL
Responsible for site readiness, coordinating trades and internal crews, and overseeing installs.
With Interior Solutions since 2014.
THE PERSON
Marty Party with the mean mug and heart of gold — he's the real deal. He works purposefully and intelligently to make solutions of problems and yes's of no's…and he's beloved by his team because of it. And because of his teddy bear size. (And also because of his wildly inappropriate crass and crude humor… but HR and stuff, so just kidding, not that.)
Marty's a car guy, a football guy, a baseball guy… and the guy who mentors kids to do good things. He's that guy. The good guy.
Family first.
PURPOSE STATEMENT
My purpose is to help all team members succeed.
COWORKER COMPLIMENT
"Working with Marty is like working with a big, cuddly teddy bear. Marty has an enormous bank of knowledge regarding installation of office furniture. I love Marty! Customers love Marty! Everyone loves Marty! He always goes above and beyond for customers and co-workers (team mates)."
– Diana Olson, Field Services