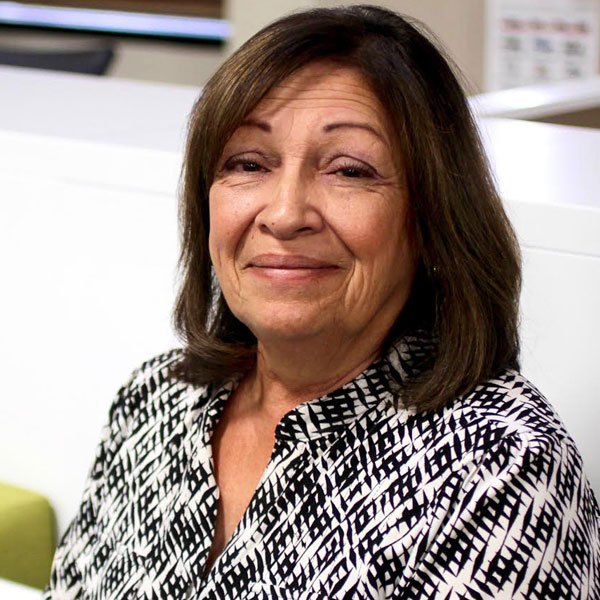 Patti Hamilton
---
Design, AZ
THE PROFESSIONAL
Responsible for planning and designing all of our Spacesaver solutions.
With Interior Solutions since 2000.
THE PERSON
Patti is wise and steady, reliable and skilled. We're lucky to learn from her and grow alongside her.
Her lawn is her pride and joy, and she loves that it gives her a reason to get outside. When it's not yard work that gets her outdoors, it's her two English labs…and at any given moment, she'd probably rather be playing fetch with them. Sorry, humans.
On a Sunday night, you can find her happily cooking and meal prepping for the week ahead! We wish we could be more like Patti. But until then, we'll keep zapping our frozen meals at lunch time…
PURPOSE STATEMENT
I bring a world full of ideas and creativity into every project so that I am able to provide clients with the highest level of interior design solutions in the shortest possible time period.
COWORKER COMPLIMENT
"Patti is a true product expert with years of industry experience. She is the backbone of our Spacesaver projects, and we can count on her to make sure that our design actually works as intended!"
– Richard Chandler, Sales and Business Development