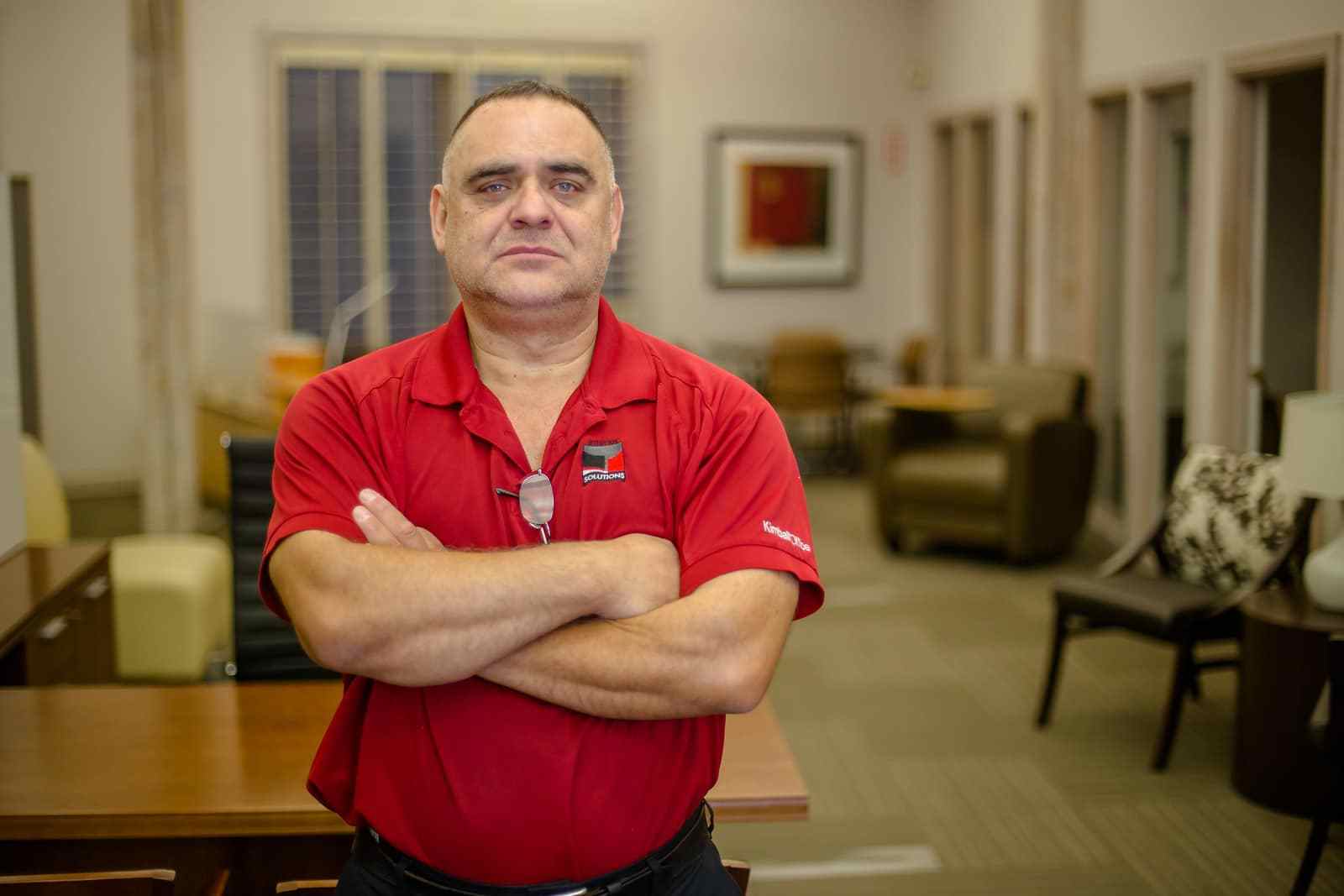 ---
THE PROFESSIONAL
Supervises crews, assists with install, does his paperwork (and does it well), and generally helps to make sure that things on our worksites go right while keeping the customer in mind.
With Interior Solutions since 2007.
THE PERSON
Sergio is our very own Mr. Fix-It, though don't be fooled into thinking that's all he is! Sergio is an avid exercise and football (no, not American football! We're talking soccer) fan, and even makes furniture for his own home when he has the time.
A man of few words, or perhaps just few dislikes, we know that Sergio doesn't like football (re: the NFL) or hunting.
PURPOSE STATEMENT
I do the things that I do, because I like the things that I do.